Today, the AC Milan team Primavera lost 4-2 against Cagliari. At home, the Rossoneri boys couldn't find the necessary 3 points. Federico Giunti's side conceded first in the 35th minute. Then, Di Gesu found the equalizer around the 41st minute.
In the second half, Cagliari took the lead in the 54th minute before scoring their third goal in the 82nd minute. Nasti scored the second for the red and black faithful through a penalty. However, Cagliari sealed victory with a fourth goal scored in the 95th minute.
The match was tough and intense and it saw 2 red cards, one for AC Milan in the 76th minute which was awarded to Nsiala Makengo while the other was shown to Francesco Zallu of Cagliari in the 92nd minute.
Coach Federico Giunti spoke to the media after the end of the match:
"It was a strange game, in the first half we were in control and we created even more than Cagliari. In the second half we stretched a bit and in favor of the wind they took advantage of the greater speed of the ball, throwing it behind our defensive line. We are also unhappy, it is such a moment, even in Turin, it could have happened otherwise: unfortunately, the mistakes affect us and do not allow us to obtain results.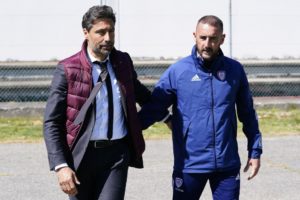 He added:
"We continue to work as usual, we will have a few days to review the things that did not happen today and then we will focus for the next game. We know these games now, they always travel to the limit of the balance and the episode is enough to open them. It is urgent to score points, you have to be good not to break up as a team.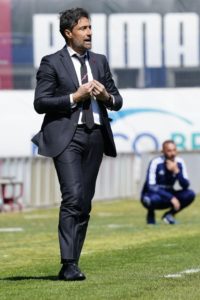 Now, AC Milan Primavera remains 10th in the standings with only 36 points collected after 27 games played.