Traditional Italian dishes taste different when you eat them in Italy, and while you can eat pizza, pasta and tiramisu without picking up your passport, it's worth the trip for the incredible local cuisine (not to mention the culture , history , architecture and much more).
Travel experiences are different for everyone. For some, it's simply the thrill of booking into one of the most beautiful hotels in the world (and who wouldn't love a suite with a stunning pool in Mexico?). But generally, there is one topic that unites travel lovers around the world, and that is food.
There's no doubt that fine dining and travel go hand in hand, and like France's top foodie cities, Italy is synonymous with great food.
This Mediterranean country offers more mouth-watering delights than most. So next time you're in Italy, make sure you don't miss these amazing dishes…
9 Traditional Italian 'gustoso' Dishes to Eat in Italy
1. Stracchino Pizza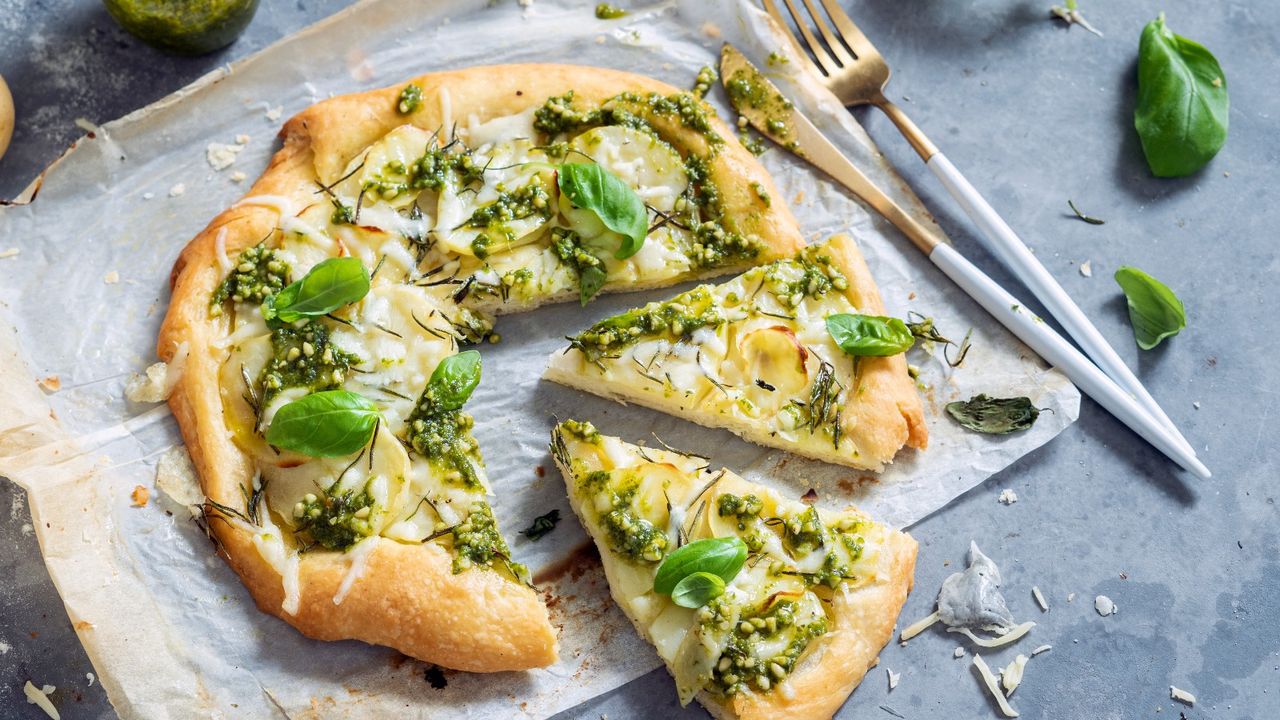 An obvious but absolute staple in Italy is pizza, but if you can find one topped with stracchino, an Italian cow's milk cheese, even better. Pizza can really be hit or miss, and there's nothing more upsetting than a bad one, but do it right and you'll dream about it months later.
The city of Naples is a good base for some brilliant pizza, or if you find yourself in Padua, a city not far from Venice and home to the incredible Scrovegni Chapel, be sure to book a table at Pizzeria Al Duomo. This lovely restaurant specializes in pizza with a selection of weekly specials and often uses stracchino with other local ingredients such as porcini mushrooms, black cabbage and mozzarella topping them.
2.Carbonara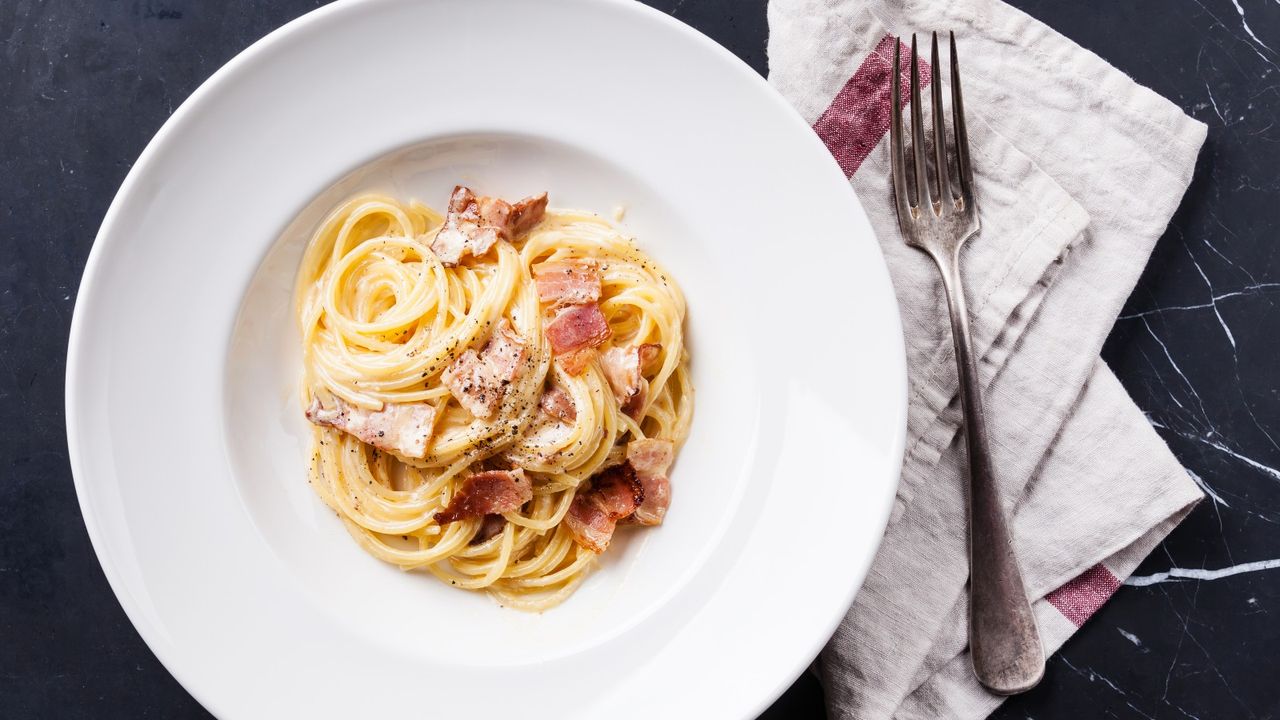 Perhaps the most comforting dish on the planet, Carbonara is a sumptuous mix of handmade spaghetti, tangy pecorino romano, salt pork, black pepper and eggs. Simple yet satisfying, it combines some of Italy's most beloved ingredients and is best enjoyed in Rome, or anywhere in the Lazio region where Carbonara is said to have originated.
3. Garmugia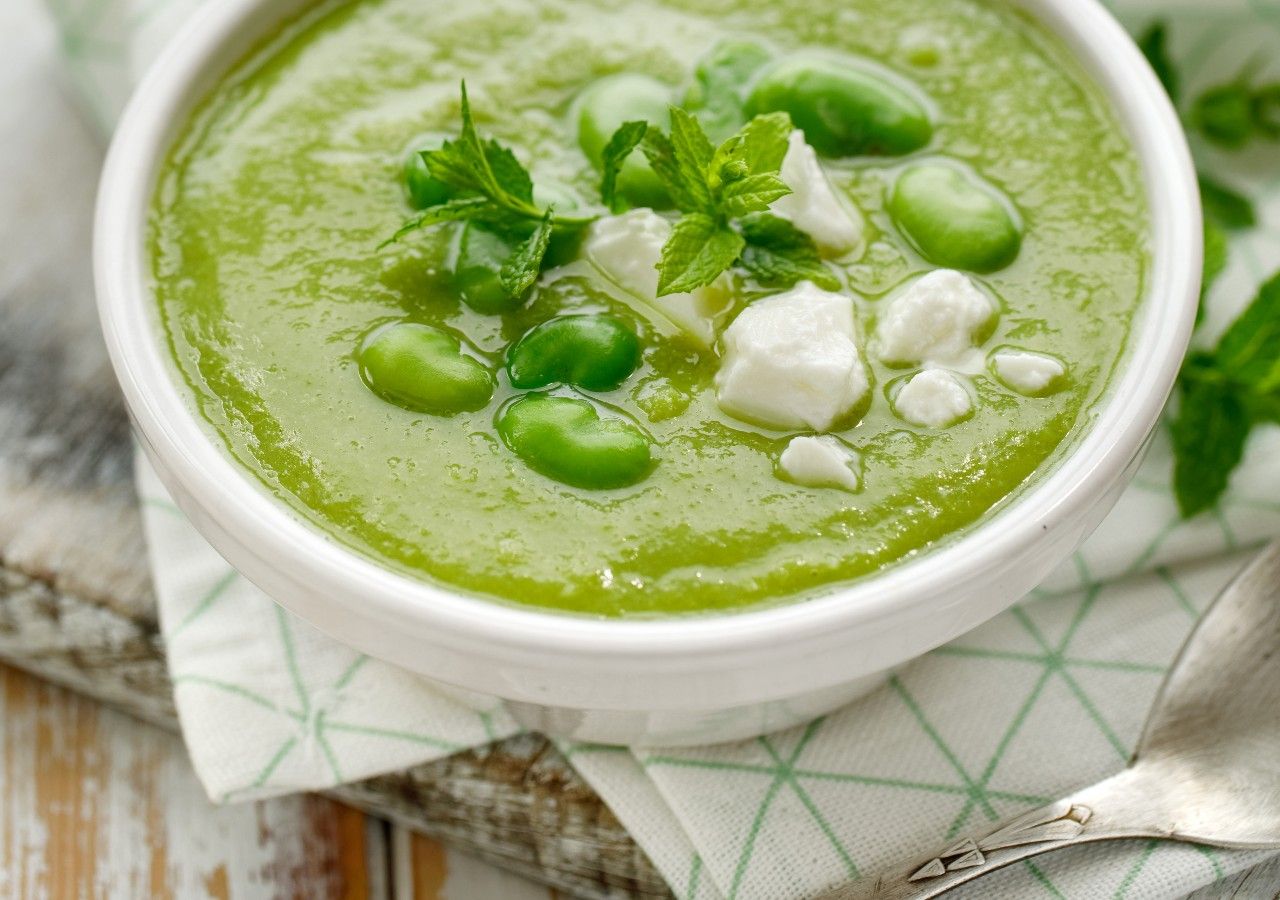 This traditional Italian dish from Tuscany dates back to the 16th century and is hard to find outside the region. It's basically a hearty soup that's fairly inexpensive to make using mostly greens like fava beans, artichoke hearts, and asparagus with a small amount of ground veal or pancetta. It's the perfect dish to enjoy if you're visiting the region during the colder months, and super easy to replicate if you're embarking on a culinary vacation to Tuscany to learn how to make traditional Italian dishes.
4. Testaroli with pesto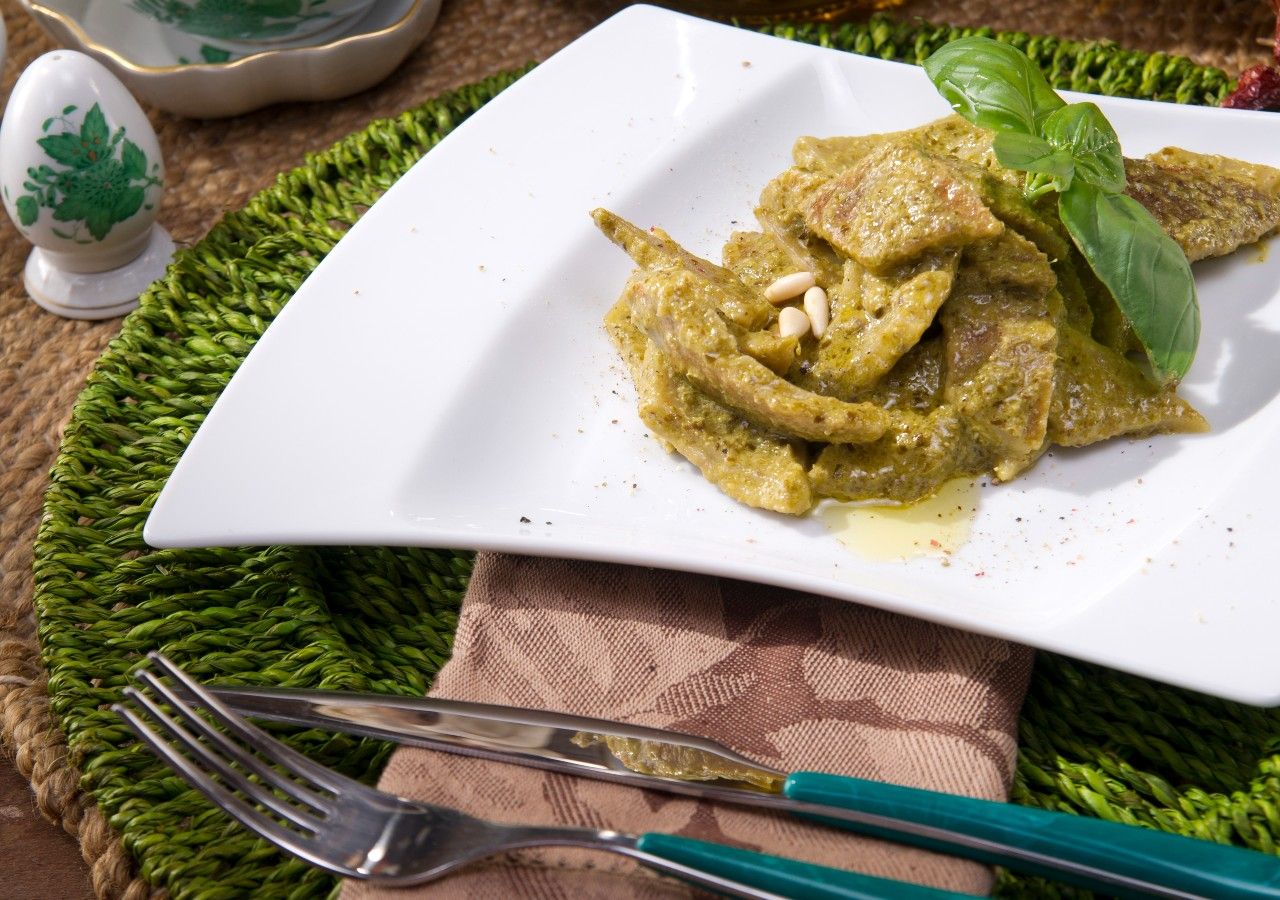 It doesn't seem like much to look at, but Testaroli is another must-try traditional Tuscan dish that's simple to make but just as delicious as any pasta dish you'll find in all of Italy. Considered the first recorded pasta, Testaroli stands out for its unusual flat, triangular shape. It goes well with homemade pesto, or even just drizzled with olive oil and shavings of Pecorino cheese. The mountain town of Pontremoli is a great place to sample authentic Testaroli.
5. Garganelli with Anatra Stew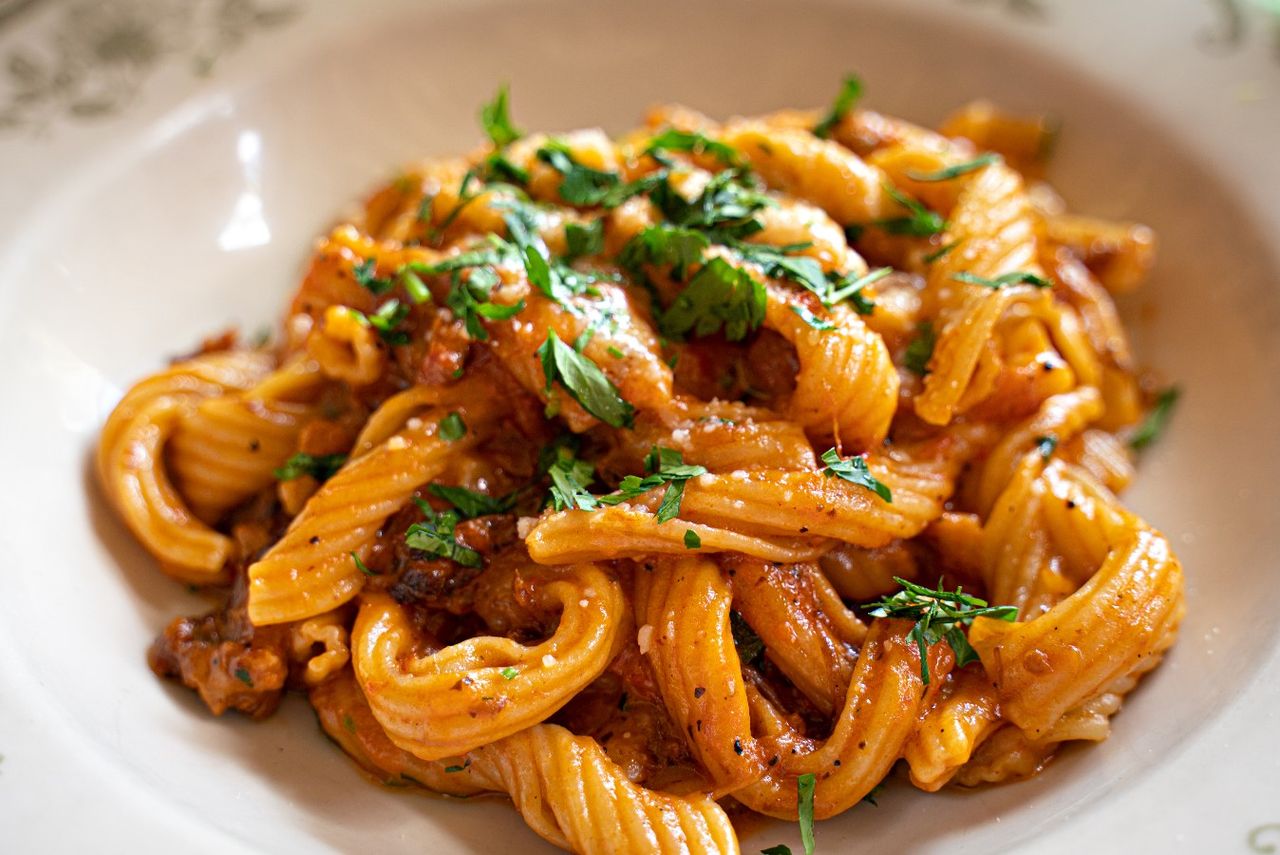 Garganelli is hard to find outside of Italy, which makes him all the more essential once in the country. Egg pasta is rolled into a tubular shape but is distinctly different from penne because of its sturdy shape. Head to Bologna to sample Garganelli in all its glory where you'll find it paired with a sumptuously rich duck stew.
6. Barolo Risotto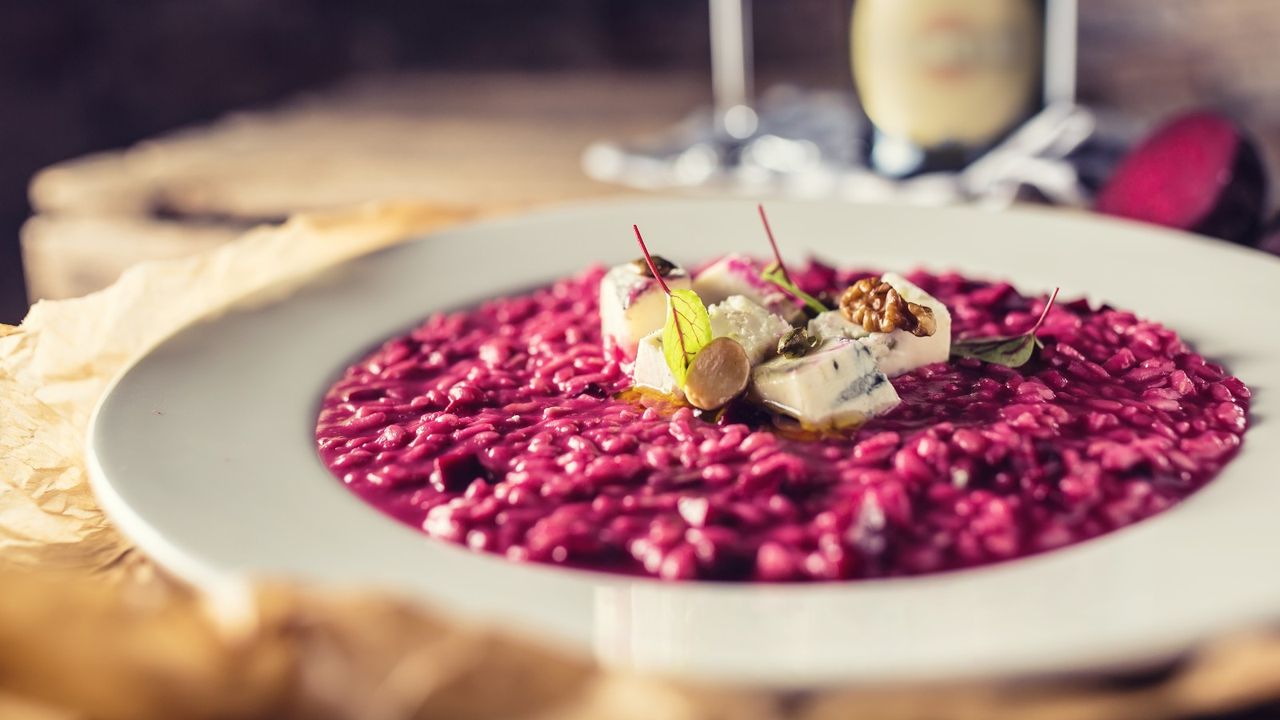 Often served as an appetizer before the main meal, risotto is said to have originated in Milan in the mid-1800s. Nowadays, each region of Italy has its own risotto specialties, but perhaps the most delicious is served in the north. -west, in the Piedmont region. Here the rice is cooked with red wine, usually Barolo (the dishes namesake), Borlotti beans and sausage meat.
It's an unusual dish because risotto is usually prepared with white wine, but Risotto al Barolo stands out for its use of red which gives the rice a pink color and intense flavor.
7. Insalata Caprese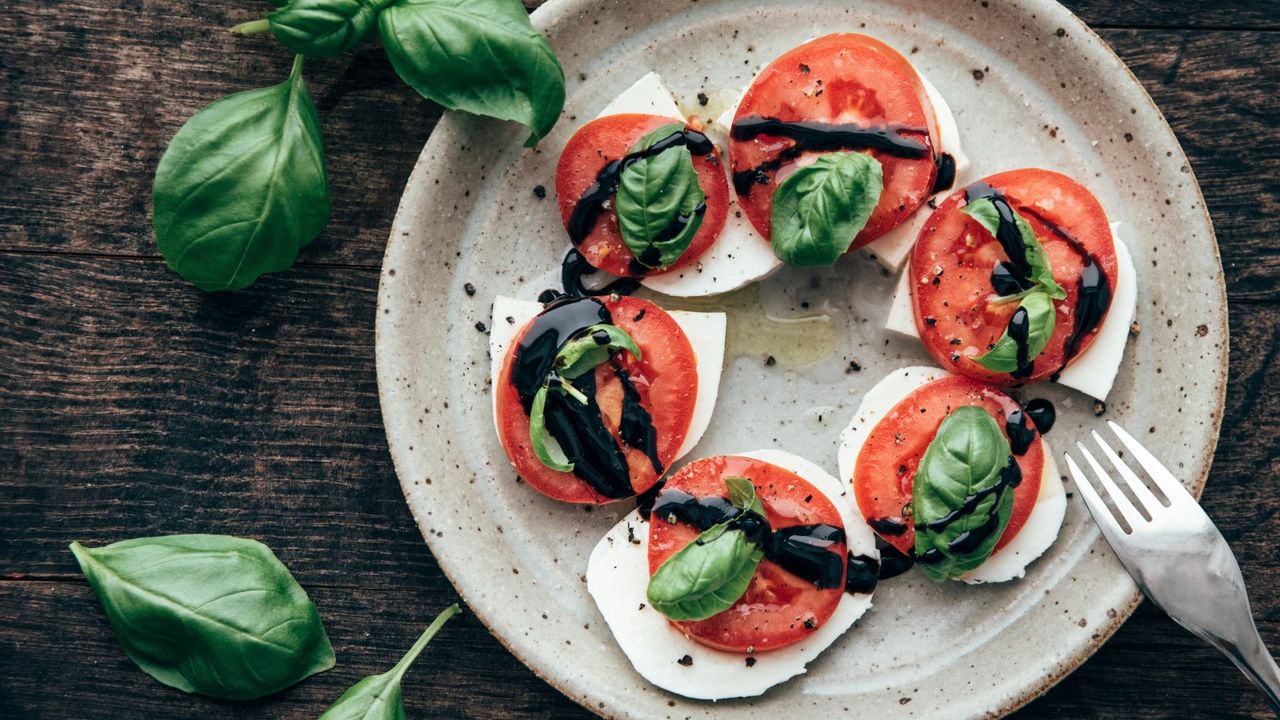 No one can deny the pure delight of a tomato, buffalo mozzarella, basil and good olive oil accord. This world-famous salad, named after the island of Capri, lets all four ingredients seriously shine, but nowhere does it do it better than the Campania region where it originates. Order a starter before a pasta dish or two.
8. Torta Caprese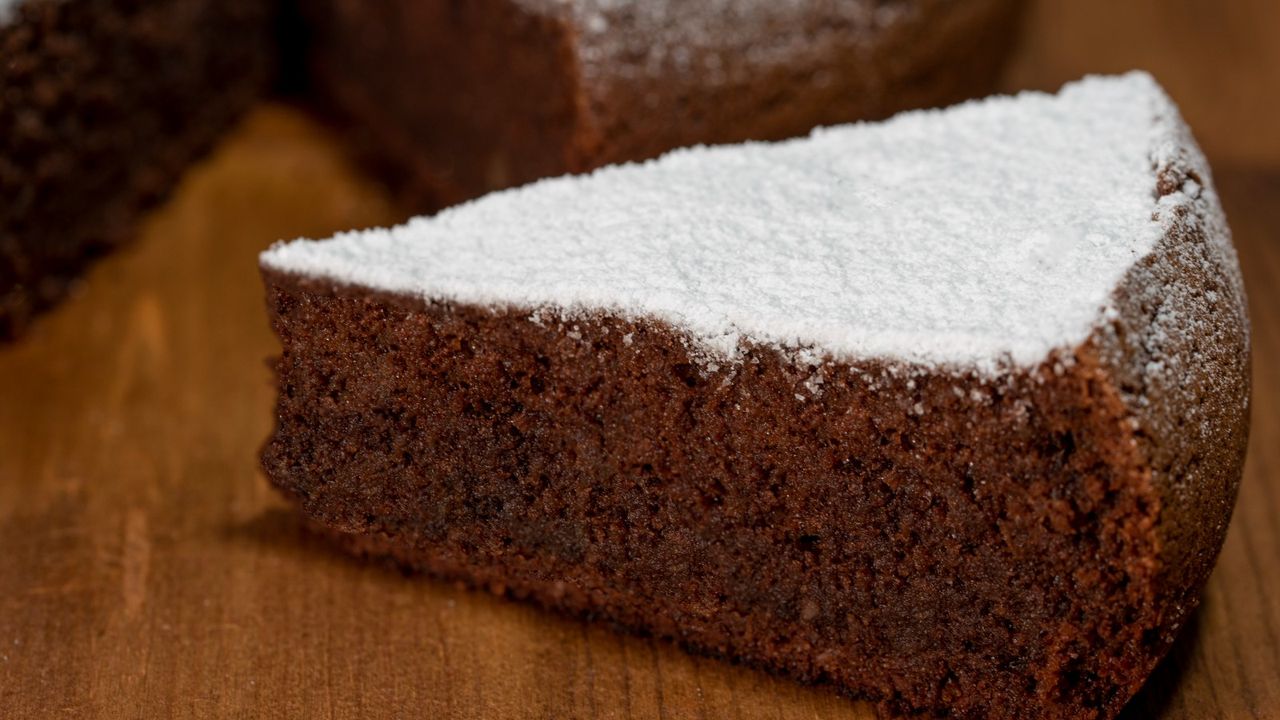 The Campania region not only does salads well, but is also the best region for desserts, including the incredible Torta Caprese, a traditional Italian cake usually made with hazelnuts or almonds and chocolate. In Capri, try a slice at Gelateria Buonocore where they also turn the cake into homemade gelato.
9. Tiramisu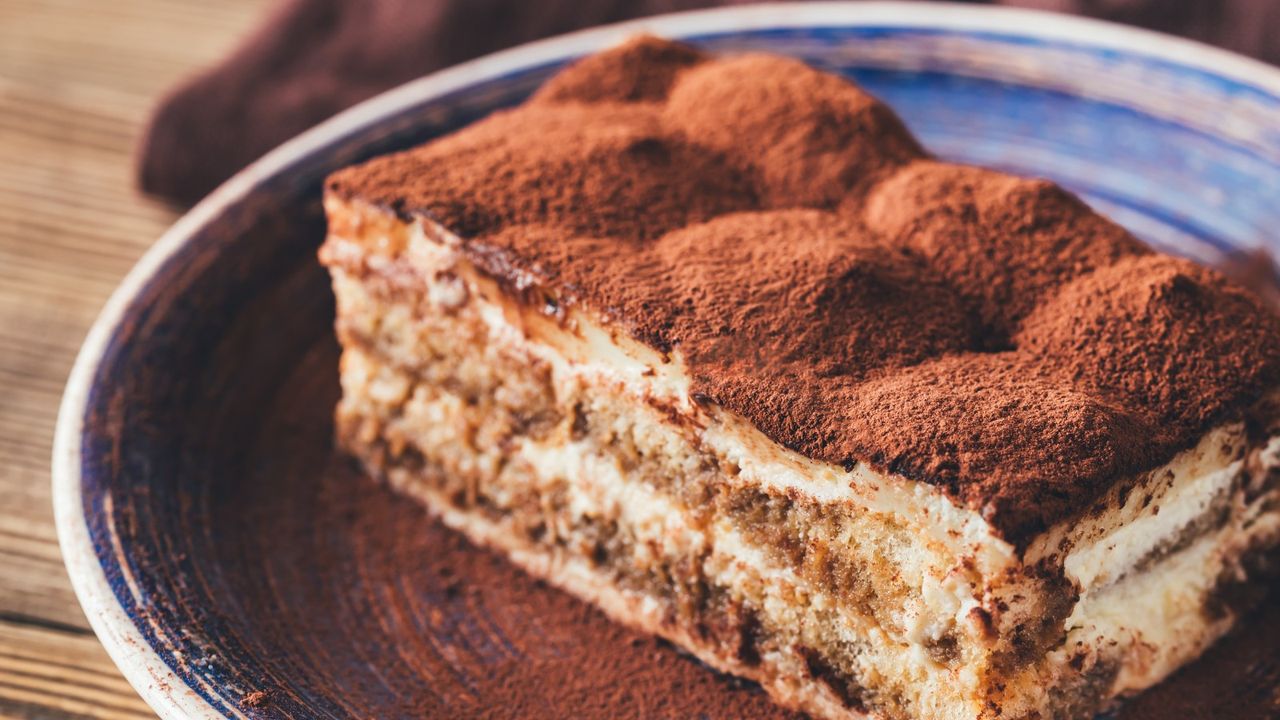 Creamy and decadent yet light and indulgent, there's a reason tiramisu is Italy's most famous dessert. Combining coffee, cocoa and mascarpone cheese, this traditional Italian dish originated in Veneto or Friuli Venezia Giulia depending on who you talk to, but is famous the world over for its delicious combination of flavors.
Le Beccherie, a restaurant in Treviso, is said to be the birthplace of Tiramisu, so be sure to grab a table if you find yourself in northeastern Italy.